This is an archive of the posts published to LessThanDot from 2008 to 2018, over a decade of useful content. While we're no longer adding new content, we still receive a lot of visitors and wanted to make sure the content didn't disappear forever.
Steve Hughes (DataOnWheels)
About Steve Hughes (DataOnWheels)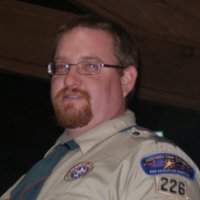 Steve Hughes is a Practice Lead at Magenic. He works with Microsoft's SQL Server stack to deliver data and business intelligence solutions. He has been working with technology for over 15 years with much of that time spent on creating business intelligence solutions including multidimensional databases, reporting solutions, and data marts. He is passionate about using data effectively and helping customers understand that data is valuable and profitable. Steve also has experience working with a large Software as a Service vendor where he received awards for customer satisfaction and engineering excellence. Steve believes the data in the cloud will change how information can be delivered to and consumed by the masses. He also provides insights from the field on his own blog at http://dataonwheels.wordpress.com. Steve also is active in PASS as MNPASS chapter leader and NE Regional Mentor.
Summary
Active from June 2012 to September 2012
5 posts published
Table of Contents
Posts